Our mission is to be the best selective interior demolition provider that general contractors can rely on.
Create the national model for guiding formerly incarcerated women and men into the construction industry.
Honest
Trustworthy
Reliable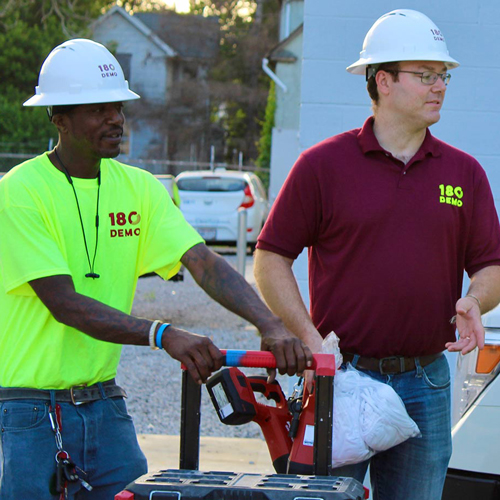 Determined
Faithful
Focused
Empathetic
Responsive
Cooperative
Carl Shye
Finance Manager
Jason Skidmore
Director of Operations
Amber Shoup
HR/Office Manager
Kenneth Montgomery
Foreman
If you know someone who is incarcerated, please give us their information, and we would be happy to provide them with information about our Correspondence Program.
Click here to contact us with their name and address, and we will be in touch with them via mail.